Scott Richardson - Vocals, Percussion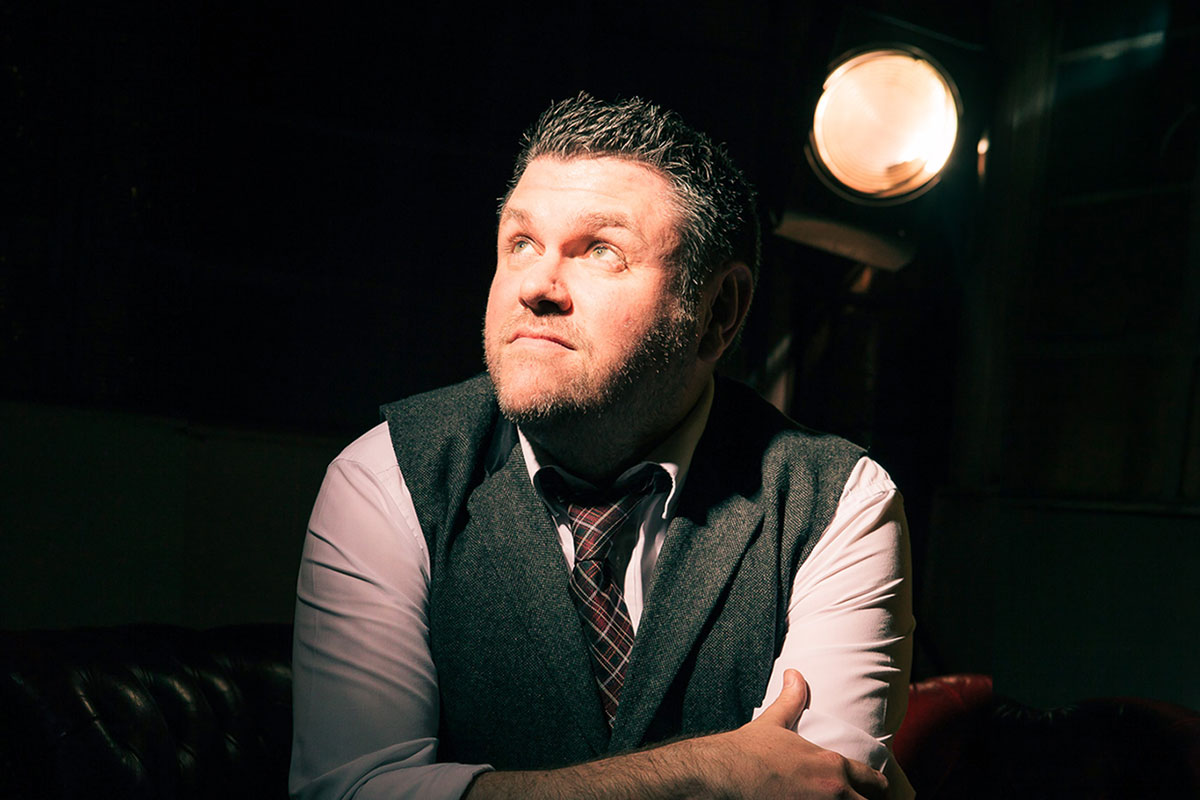 Scott grew up in a musical household - his Dad and several uncles were musicians - and through his parents he discovered a great love of soulful music. They are big Stax/Atlantic fans, and Otis Redding is their favourite. The first LP he bought at a Cubs jumble sale was a scratchy version of "King & Queen" by Otis and Carla Thomas (featuring "Tramp") for 10p - money well spent!
Scott played a variety of instruments in a variety of bands as a kid, and in the early '90s he met Paul and Glen - who both played in bands on the Romford Alternative scene. In 1996, he formed "Mini" an original powerpop band featuring Glen on Bass and Scott on Drums (both sharing lead vocal duties) and they forged a tight unit (and ate lots of food). Glen parted with company with Mini a few years later, rediscovering his saxophone via a music degree in Sarf London.
As the years passed, Scott turned to singing as his main source of musical engagement and working in education. He has had the pleasure of singing at many functions, weddings and parties since - at one particular wedding in 2013, he encouraged a guest to come and sing with the band - and was blown away by Louise (who ended up staying on stage all night sharing the lead and backing vocals!).
Through the grace of friends and family he has had the opportunity to work with some amazing musicians and met lots of wonderful people. Highlights of the past few years have been vocal coaching Little Mix on their way to X Factor success, and playing percussion in a 50 piece samba band with the Rolling Stones during their 50th Anniversary tour in 2012.
Scott is really excited to be a member of The Confessions and can't wait to see what the future holds.
Other artists Scott has worked with: The Rubettes, Mud, The Sweet, Slade, The Searchers, Leo Sayer, Wizzard, Boy George, Hazel O'Connor, Glen Hansard (Commitments/Once), Suzi Quatro, Alvin Stardust, Boney M, Nigel Clark (Dodgy).