Glen Johnson - Sax, Backing Vocals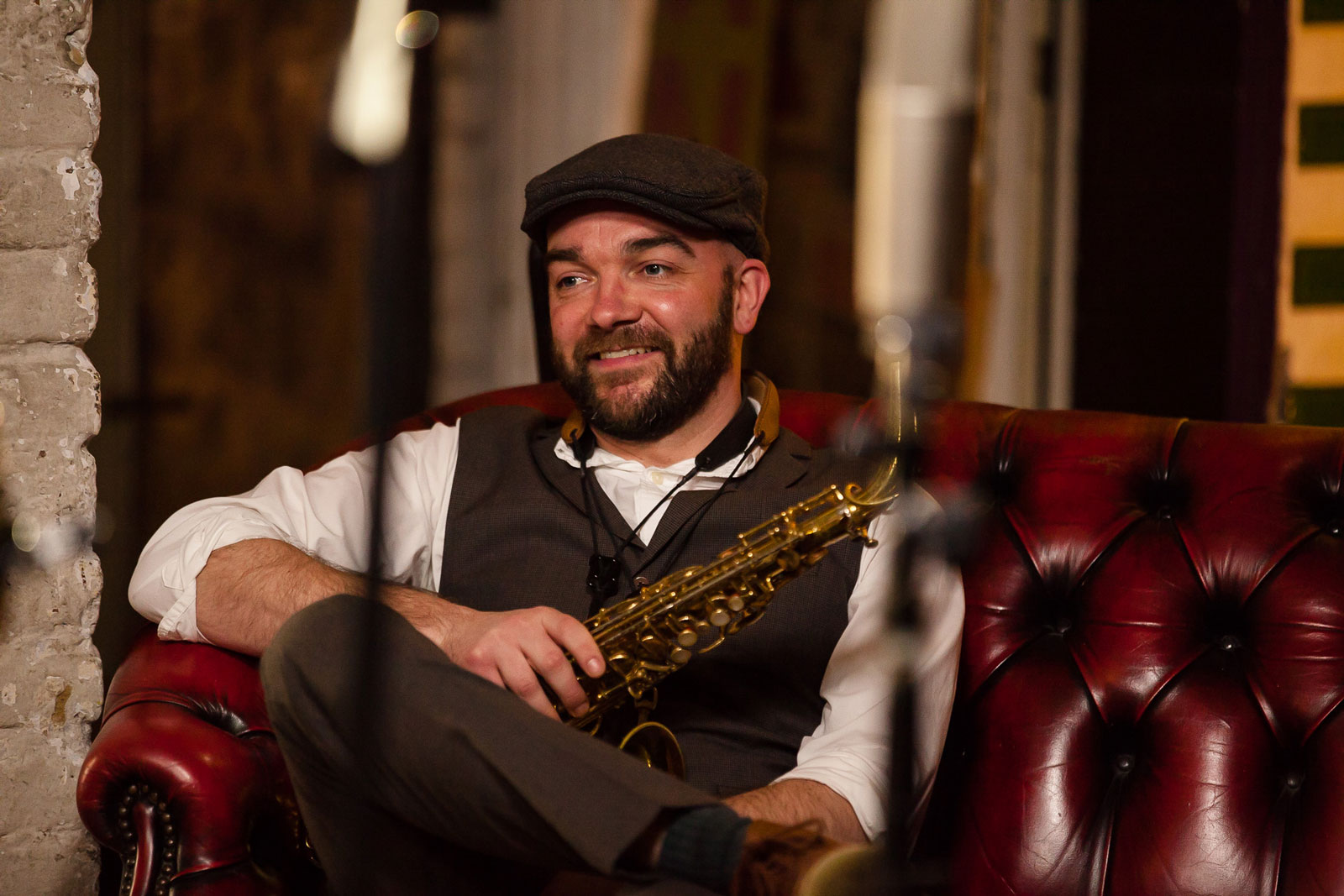 Glen started to play the saxophone at the age of 12, influenced, and intrigued by, his stepfather's musty old baritone sax which had been gathering dust for the previous 20 years. He promptly started to learn on an alto sax, endeavouring to steer a course through the pitfalls of 'Careless Whisper' and 'Baker Street', aiming for the more adventurous waters explored by Charlie Parker and Sonny Rollins.
In addition to saxes, Glen plays clarinet, flute, guitar, bass and sings. Wearing these varied musical hats, he has played on stages across the UK and Europe in a wide variety of styles, alongside artists as diverse as Hugh Masekela and The Sugababes. Glen is equally at home playing be-bop, bossa nova or disco, in the studio or on the stage from small clubs to festivals.